Now Available At A Retailer Near You!
When you choose Green Valley, you are choosing our finest organic beans and canned vegetables, grown and harvested in the US at the peak of ripeness and then prepared within hours, and just miles from where they were picked to lock in fresh taste.
To bring you the very best organic beans, corn, sweet peas, and green beans, Green Valley begins each April and May by planting non-GMO seed in the rich fertile soils found in America's heartland fields that have been verified to be suitable for growing USDA organic certified products. Next, the right amount of sunshine and rainfall nurtures each non-GMO seed into delicious ears of corn, green pea pods, and string or "snap beans". We grow our food simply and naturally. Our multi-generational family-run farms respect and care for the environment, their crops, and their responsibility to maintain the land for future generations.

We believe organic is best — both for us and our planet. Unlike conventional farming, organic farming results in a gentler footprint, all while replenishing soil health and our natural ecosystems. Growing organically requires extra effort and attention to things like crop rotations, controlling disease and pests, tilling of the land, and how and when the vegetables are harvested. Green Valley is dedicated to sustainability, responsible farming and efficiently preparing our products to minimize waste.
From organic garbanzo beans to corn, all of our beans and canned veggies are 100% USDA Organic Certified, non-GMO Project Verified, and free from nine allergens including wheat, soybeans, tree nuts, peanuts, fish, crustaceans, eggs, dairy, and shellfish.
Each can has a clean label, as it's prepared with two simple ingredients: vegetables and water. Our sweet corn, cut green beans, sweet peas, and bean varieties are carefully selected and inspected to ensure you receive the straight-from-the-farm taste.

Green Valley believes that the freshest tasting, highest quality, products are grown using sustainable organic farming techniques – starting with rich loamy earth, free from pesticides and chemicals, efficiently tilled to be planted with non-GMO seed, and then tended to with intense attention to the details and a passion for creating a memorable and wholesome eating experience for you and your family.
You can find Green Valley products at your local Whole Foods Market store, or our other partner retailers near you or buy Green Valley products online with Instacart, Amazon or your retailers online store.
Find us at whole foods!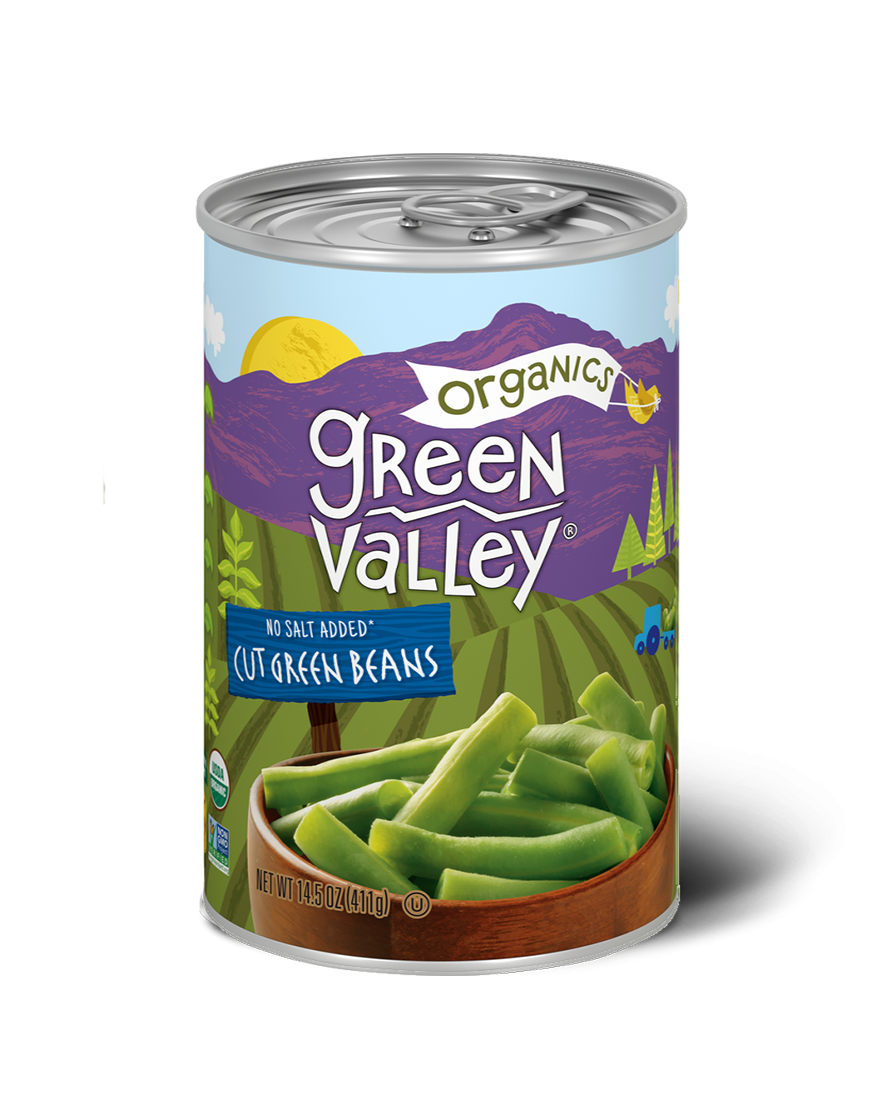 Cut Green Beans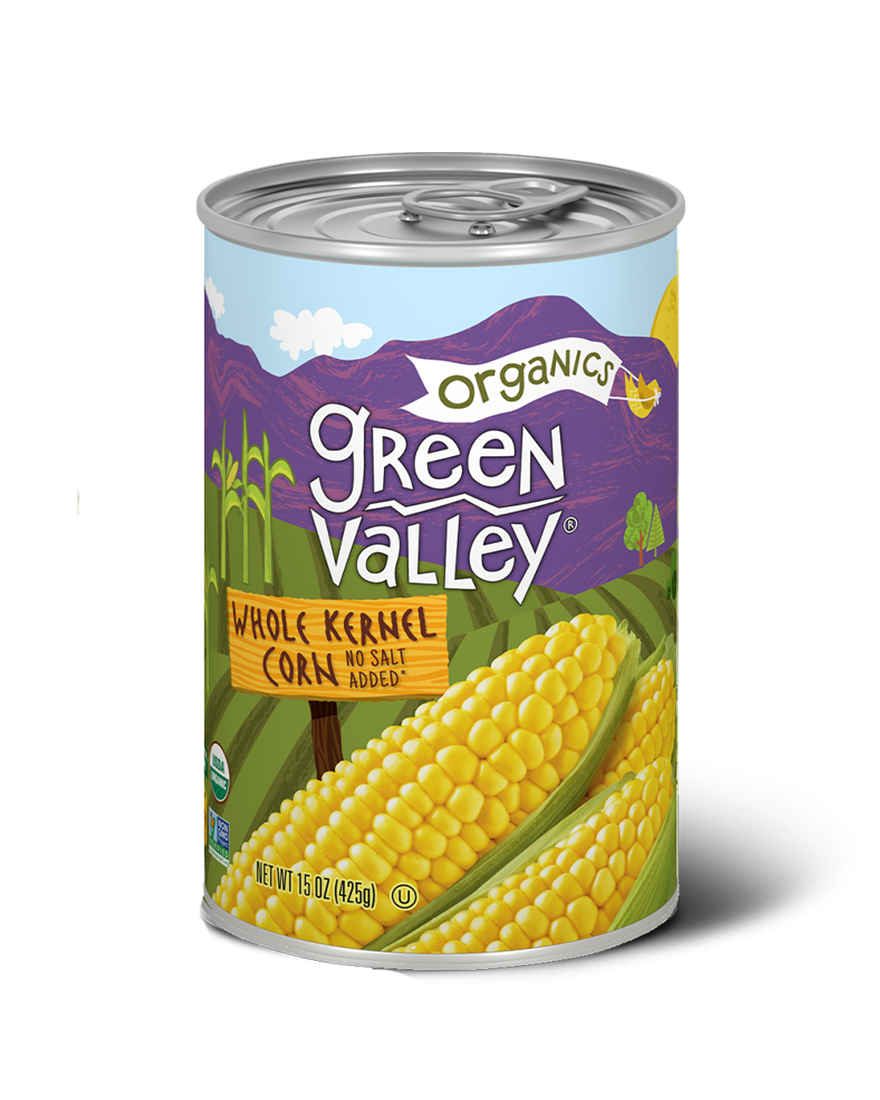 Whole Kernel Corn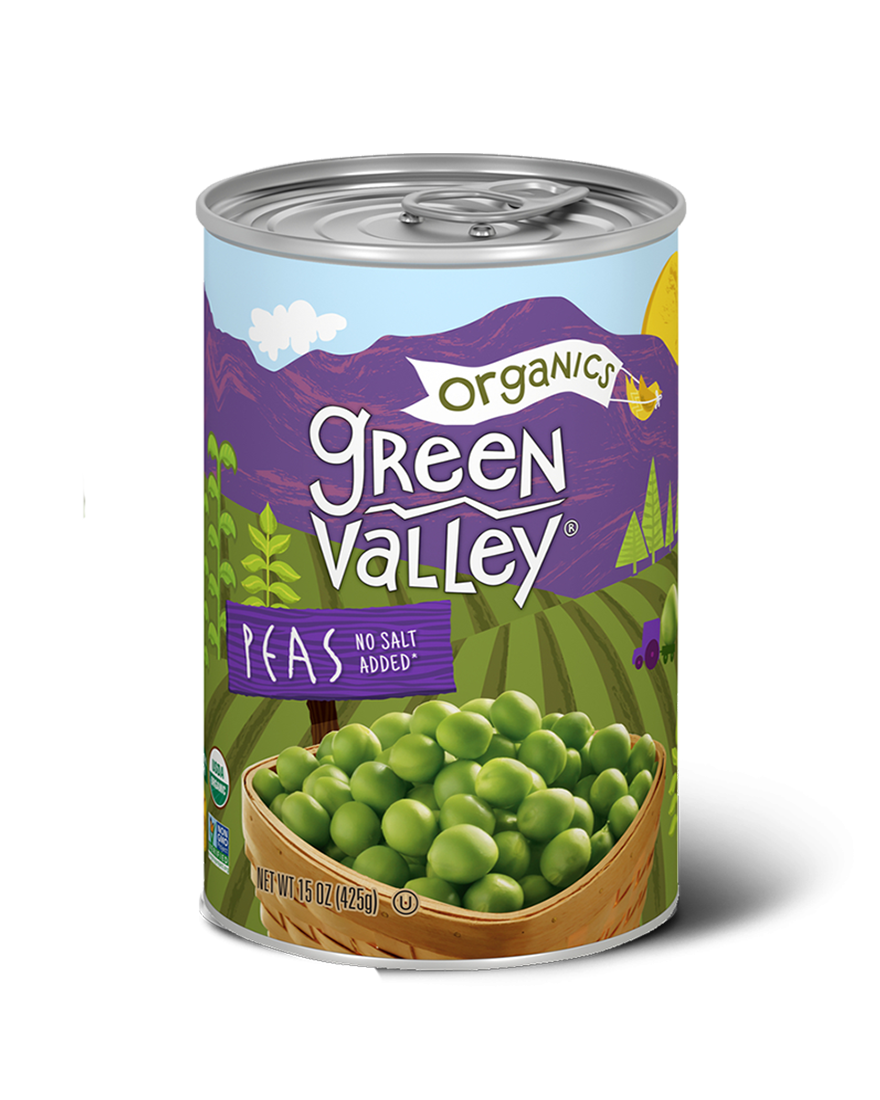 Peas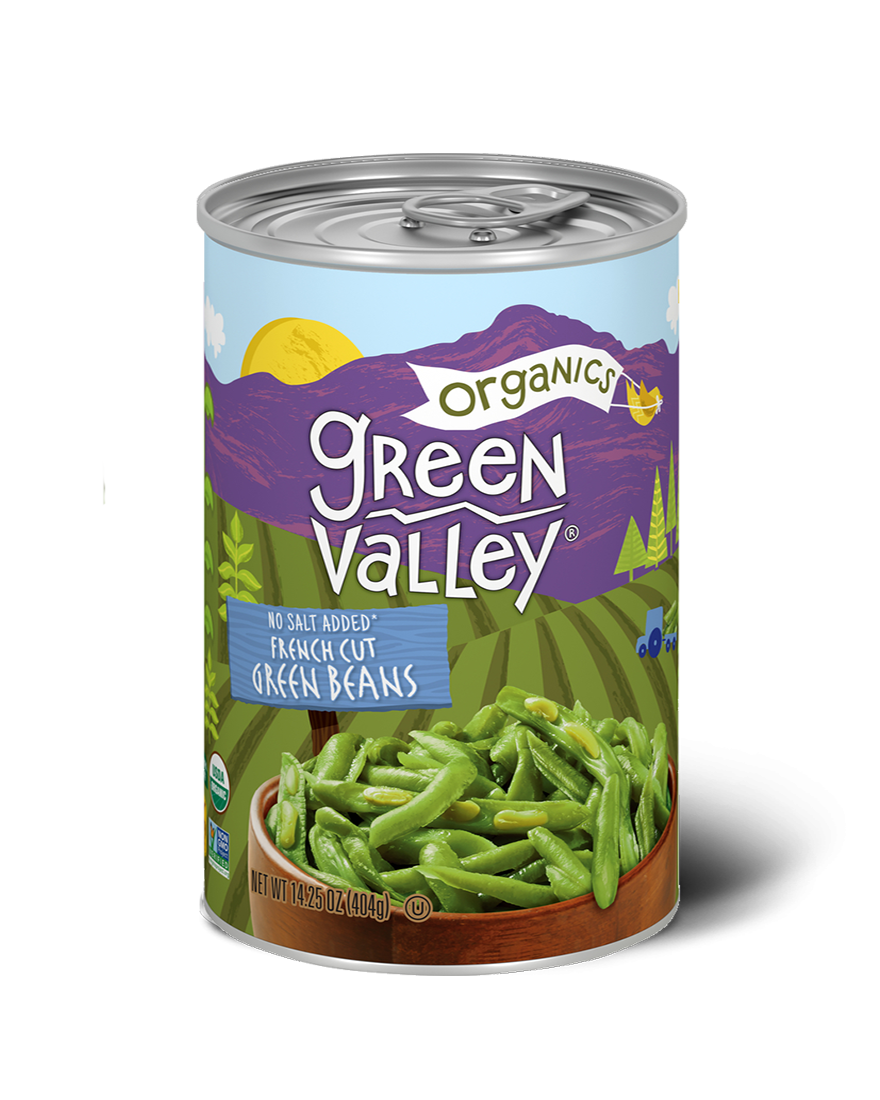 French Style Green Bean
Interested in learning about how you can use Green Valley products to make some of your favorite dishes? Check out our blog and recipe pages for some inspiration.